Propel Consulting Group
Phone: 916.990.5667 Address: 8071 Murcia Way, El Dorado Hills, CA 95762
Take advantage of this time-limited opportunity to qualify for up to $26,000 per employee in Employee Retention Tax Credits. Get Started
Click our link below to see if you qualify
YOUR EXPERTS IN EMPLOYMENT TRAINING PANEL GRANTS, WORK OPPORTUNITY TAX CREDITS & EMPLOYEE RETENTION TAX CREDIT
CHECK OUT OUR ETP FUNDING PROCESS THAT PRODUCES RESULTS:
1. Preliminary Eligibility Analysis
Propel will identify the appropriate funding categories and file the necessary preliminary eligibility documentation.
2. Structure a Training Plan
Let us assist your business in identifying a training plan that will meet your business needs while satisfying ETP requirements.
3. Grant Proposal Development
We customize and develop your business's formal funding application, making the case that your project is valuable to your employees and the State.
4. Formal Panel Approval
Propel will guide you through the entire application process, including the final Panel approval of your funding request.
5. Funded Training Commences
Once approval is gained we will work with you, and your team, to implement an audit-proof reporting process.
SOME WORDS FROM OUR CLIENTS: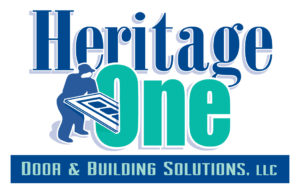 We have really enjoyed working with Keith Brama and Propel Consulting Group on several incentives projects. Keith has always set clear expectations, delivers on his promises, and does so on a timely basis. We have been extremely pleased with Propel's results, securing over $1,000,000 in credits and incentives for our family of companies. One of the things we appreciate most about working with Propel is their ability to cut through the typical red tape of government programs. They expertly handle all of the forms, applications, and filing requirements causing minimal interference with our business operations.